---
Quick start

Download the manual for the BG-Counter >>
First-time setup
If you are new to the BG-Counter, you must first be registered on the website live.bg-counter.com as an administrator ("admin").  This requires an invitation e-mail from Biogents.  After confirming your registration, you can register your counter to your account.
Register your admin account
You will receive an e-mail invitation after buying your BG-Counter.  If you have received your counter but no invitation yet, please contact your sales representative.
The invitation has a link to confirm the registration, and a temporary password. Once confirmed, you can log in using your e-mail address and the temporary password.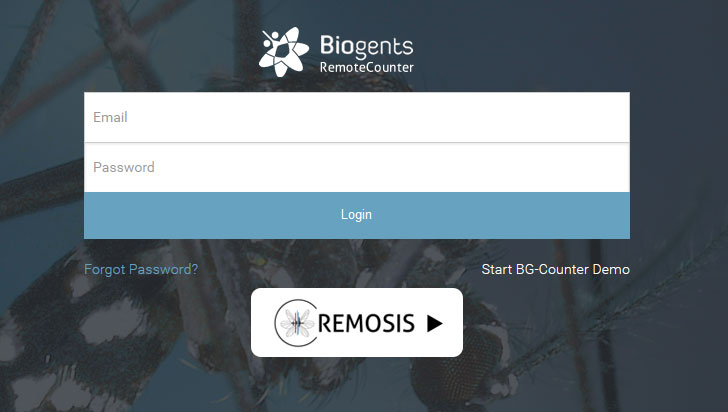 The password can be changed in "Profile".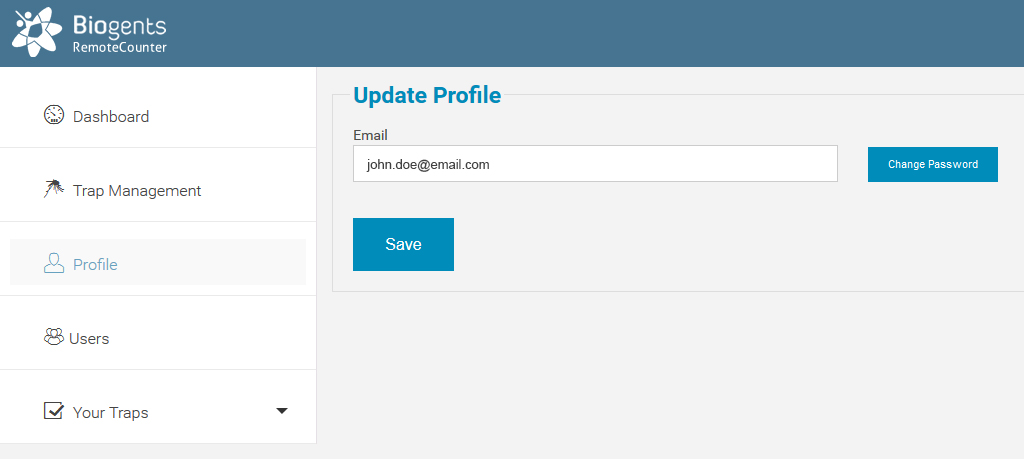 Each organization can only have one admin.  Once registered as an admin, you can invite other people in your organization to view and/or manage the counters in your account.
For more information on user management, see section "User Administration" in the BG-Counter manual.
Register your new counter
You can view all counters already assigned to your account in "Trap Management". Only counters listed here can be viewed and controlled.

If a counter is not listed, it needs to be added.  The serial number (IMEI) is needed for this step.
In "Trap Management", click on the "Add Trap" button.
enter a name for the trap
enter the serial number (IMEI)
even though prompted, there is no need to enter the ICCID
click the "Create" button
For more information on trap management, see section "BG-Counter Registration and Assignment" in the BG-Counter manual